The venue this time was Venezia Bar & Restaurant at Glorietta 2 in Ayala Center where the Miss Earth 2001 official delegates danced and socialized with pageant sponsors and invited guests. Mabuhay Pageants' Gerry Diaz and kyle t. were there to cover the whole thing and what a night it was!
At exactly 10 PM, the ladies started pouring in. After queuing outside to register as special guests for the evening, they were immediately welcomed by the eagerly awaiting people inside and started swaying to the beat of non-stop dance music being played. Except for Misses Croatia, Latvia, and Australia who were conspicuously absent (they probably opted to sleep early and rest their tired bodies from the day's activities, which included the preliminary interview judging), the remaining 39 were all accounted for.Everyone was in such a high degree of frenzied excitement that the fully-packed place took a normally slow Tuesday night to weekend levels of partying. The candidates from Italy, Panama, Canada, Spain, Netherlands, Ethiopia, Russia, Kazakhstan, and Colombia managed to climb up the ledge and proved that they are game enough to strut their stuff to the crowd's delight. It was also open bar with drinks overflowing. And as the guests sipped their drinks and animatedly appraised each delegate's chances, nobody can be caught standing still as even this writer got infected and moved to the beat while taking photographs and briefly chatting with the delegates.
Four of the more striking attendees last night were Misses Peru, Hungary, Lebanon, and South Africa. Having missed them during the Press Presentation, National Costume Competition, and Fun Meet, Mabuhay Pageants took the opportunity to get to know them better. This writer must admit that Paola Benavides (dressed in a light gold figure-hugging jump suit) and Christina Kovacz (in a blue sleeveless cocktail dress and the tallest among the candidates at 6') are absolute stunners who can charm anyone with their alluring ways. On the other hand, Adelle Bhoustamy and Inecke Westhuizen stood out because they were like two teen-aged girls on a Friday night gimmick. Their youthful movements and constant hopping from the tables to the dance floor are simply fun to watch. But not to be outdone, the running favorites made a splash with their much-improved looks and projection, not to mention the splendid tans of some. At this point, there is no question that Kazakhstan, Argentina, India, USA, and Estonia have already shaped up as the strongest front-runners. Bolivia, Kenya, Ethiopia, Brazil, Denmark, and the Philippines are solidifying their bids as well.
The last installment of the auction was also held for the sponsors and businessmen present. Although the items presented did not generate as much amount compared to the two earlier counterparts held during the first and second weeks of their stay, the ladies held their items with much gusto. Among the items up for bids last night were Martina's string-controlled Finnish puppet doll, Carmina Paz' Guatemalan wood clock, Aqua's red Kenyan tribal figure, Noemi's Spanish crystal dove, Karla Jose's unique Nicaraguan-made hammock, Aliana's Panamanian handicraft, and Victoria's Thai mother earth bust.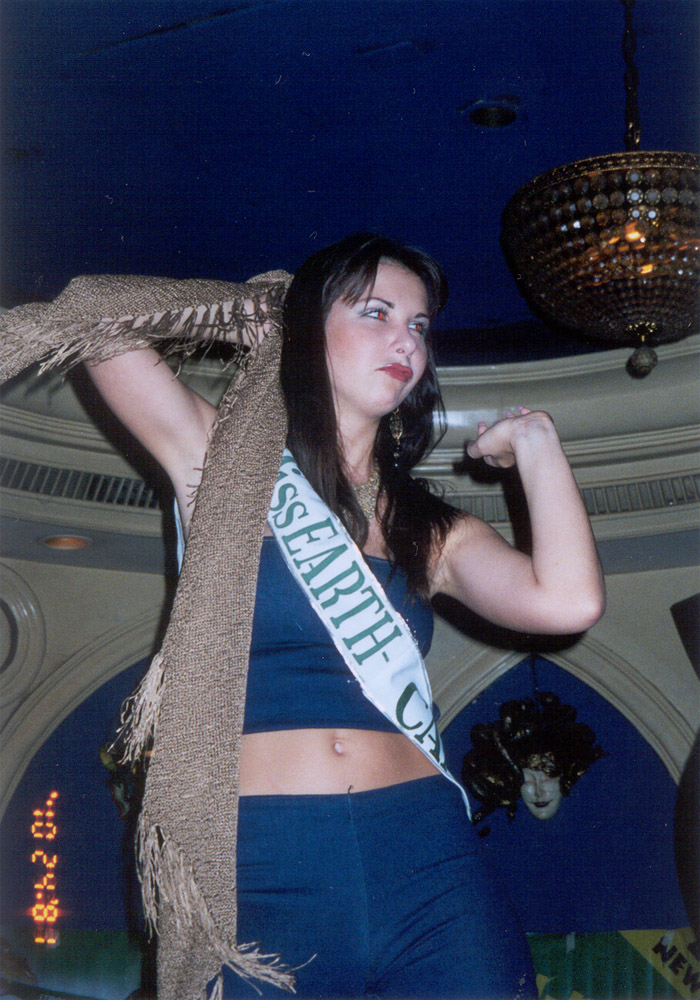 Throughout the whole proceedings, an informal survey was made among the ladies on whom they feel deserves to win Miss Earth 2001. Misuzu (Miss Japan) hesitated a bit when asked the question. She intimated that there are so many beautiful girls that picking one is tough. Although partial to Miss Kazakhstan (who became her roommate after returning from Palawan), she eventually zeroed in on Miss USA because of her "leadership" qualities. She added that Abby is such a warm and caring person whom she looks up to as some sort of a "mother." Miss Gibraltar, on the other hand, had nothing but praises for Miss Kazakhstan. Humbly admitting that she does not see herself part of the winners' equation, Charlene related that Margarita is the most deserving because of her queenly bearing on top of a real down-to-earth attitude. When we asked Miss Finland next, she smiled and picked Miss Estonia without batting an eyelash. Martina feels that she is one of the most amazing persons she has met in the pageant, and that a victory for the latter would make her very happy. She mentioned this in front of a blushing Evelyn (who came with her boyfriend - a tall handsome guy who flew in Monday to be with his loved one). The very tall Miss Hungary also shared her thoughts and is quite convinced that Miss India could be the winner on Sunday night. She believes that Shamita has all the qualities a Miss Earth titleholder should possess. Miss Kenya was cornered afterwards and she singled out Miss Argentina as the one most likely to win because of her beauty, kindness, warmth, and altogether fantastic personality. When told that she is just as beautiful and intelligent as the rest, Aqua calmly expressed that she does not see herself in the winners' circle, not even among the Top 20. But then, we told her that she is one of the top 10 Internet favorites and this surprised her to no end. What she knows is that she did pretty well during the judges' interview held earlier in the day, but uncertain in terms of swimsuit and facial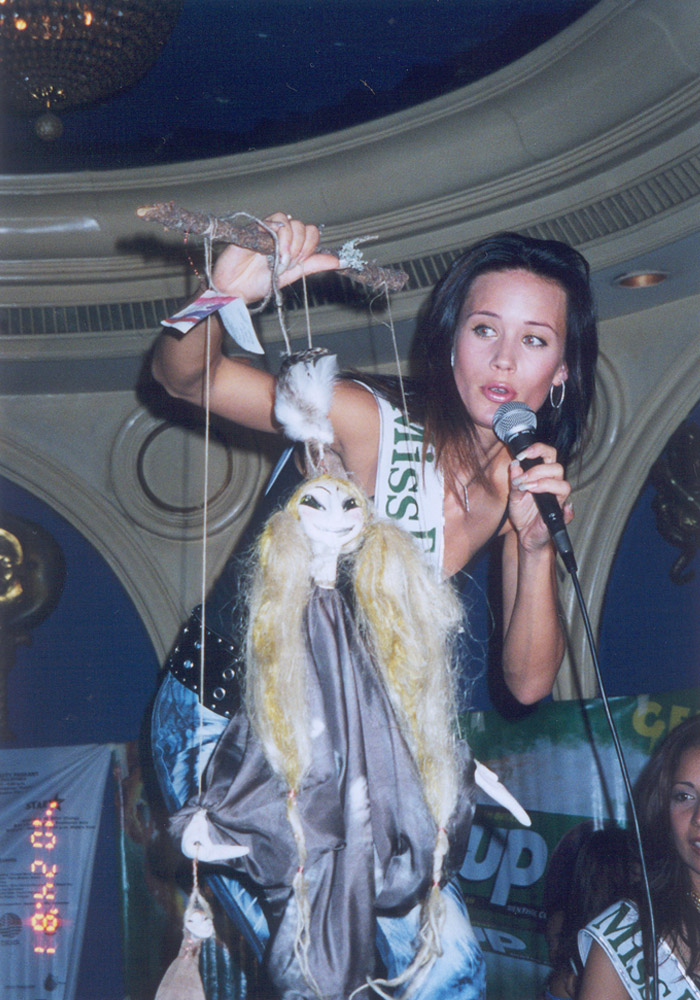 beauty. We added that the Mabuhay team supports candidates who exude both beauty and intelligence, and that everyone has an equal chance of sneaking in to the official Top 10. To this, she remarked "…if that happens to me, I will never forget you and Gerry!" So as you can see, the choices are divided among the delegates themselves. This means that it is still anyone's ballgame!
All in all, the party at Venezia was a blast! After this, the candidates will start with the rehearsals for pageant night. Come Thursday, though, the evening gown preliminaries will take place. This is a major event not only for them but for the whole Mabuhay Pageants team as well because the highly anticipated recipient of the MP Miss Internet award will be announced right after. Watch out for our coverage on this one.
Till my next report!