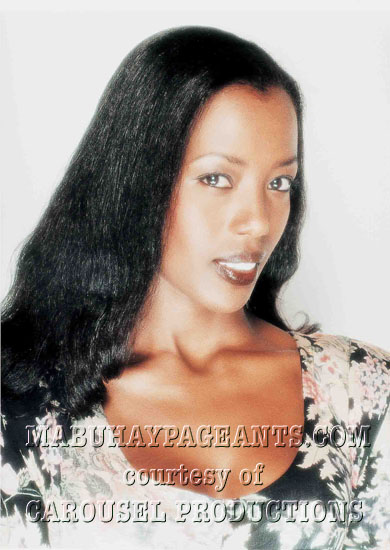 By Ed
1. Considering the peace crisis happening around the world right now, how will you defend beauty pageants like Miss Earth to people who think that it is just a waste of time and money?
For me it is not a waste of time. Pageants like Miss Earth is somewhat different since it has a cause and that is to save and protect the environment. Compared to other pageants, it has a platform and gives us women the chance to take part and be a mover in our society. Nothing will be put into waste with pageants like Miss Earth.
2. This is the very first Miss Earth pageant, In the event that you win the title which promotes ďBeauties with a causeĒ, people will look up to you with both amusement and high expectations. How do you propose to make a difference?
Being a Miss Earth , coming with it is the enormous publicity that the first title holder will get. I guess it will help me, if I win the title, to submit a proposal on whatever platform Iíll be driving. I think the Miss Earth organization will do its best to help its first winner.
3. As a Miss Earth delegates, what is the most important environmental concern that your own country should address? What can you do to help?
Ninety-nine percent of people in Ethiopia uses firewood in their kitchens. These fire woods naturally came from the mountains of our country which leads to denudation of most of our forest resources. I could serve as a spokesperson for propaganda which would enable me to talk with Ethiopians and make them understand the doís and doníts of such bad practice. I think my countrymen are broadminded enough to accept changes which could lead to betterment of our lives in the future.
4. What kind of personality will the other candidates remember you by after the pageant is over?
It is not that Iím bragging or something but I hope my fellow delegates will remember me as a good person with warm personality and friendly manners. Iíve been working with this NGO my father set-up years ago and itís main purpose is to adopt street children and help them develop to be good citizens of our country. My experience dealing with those kids helped me become a better person and taught me how I will deal with others wherever I am. Now that Iím in Manila with 40+ delegates I hope I will leave a good impression to them.
5. As a beauty queen, you are always expected to stay fit and healthy, name me one food item you just cannot resist eating?
Vegetable salad and chicken. Iíve been joining beauty pageants and stuffs in Ethiopia before and vegetable and chicken had been a part of my diet ever since. Fortunately, I won most of those beauty contests that I joined.
6. People always think that beauty queens are Ďlarger than lifeí, how can you convince them that you are just as normal as anybody else?
The Ďcelebrityí status thing really comes with being a beauty queen but I never had thoughts of me being that. I think Iím just a normal person who could socialize with anybody whether youíre from the poor sector of the society or belongs to the elite sector. As what Iíve said before, working with my fatherís organization is keeping my feet on the ground