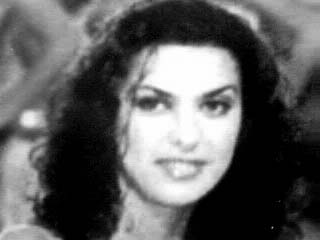 By Kyle T
This lady has got the most beautiful green eyes I have ever seen. She simply stared at me straight, and I felt hypnotized by her looks. Among the candidates, Ivana is one of those who do not go out of their way to win attention and the like. More often than not, she stays on the sidelines and would hug the limelight only when her turn comes. This is the most identifiable characteristic of Miss Croatia. And although I must admit that she appears to be having lots of fun, there remains some inner calmness that radiates in her external persona. This is one profound individual who can share her deep insights if given the chance. But since the interview was structured like a chat, all our verbal exchanges are quite basic.
How do you find the Philippines so far?
"…Oh, the Philippines is so far, yeah. But when I came here, I was thrilled because I found out that I like the country. I like the people. I get this feeling like I was already living here for almost one year. I've been here for only a week and I like everything…food, people, everything…everybody is so friendly that I don't miss my family anymore. They must be mad at me right now."
Have you learned any word in Tagalog?
"Oh yes!…ahh…Magan-dang ga-bi….salamat pu!"
Did you have any special preparations for the Miss Earth Pageant?
"…I didn't do anything special, except that I am part of this rural organization where we clean the beach because I live in the coast of the Adriatic Sea. We clean every month different parts of the beach, and for me that's normal. That's nothing unusual."
Did you come here to win, to place, or to just participate?
"…I think every girl who says that she does not expect anything, that's a lie! Because we're hoping to get something, if not the crown, then to be in the finals maybe. But more than anything, what's important is the experience. I meet lots of girls from different parts of the world. I meet lots of different cultures, and for me that's the most important."
What for you is the most essential value or virtue any woman should have?
"…For me, that would be beauty from inside, intelligence, and a good moral attitude or good character. And I think that every woman today is very modern and they just want to have careers. But for me, it is important to have a family, a normal family life which can be combined with a career."
Beauty queens are expected to stay fit and healthy all the time, name me one food you cannot resist eating.
"…A lot!…aahhh…cakes, biscuits, chocolates…I can't live without ice cream and anything sweet!"