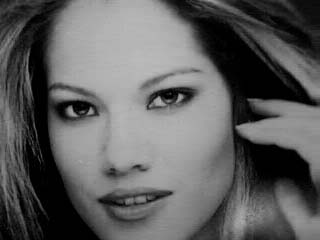 By Joseph Vitug
Natalia is a sweet girl. With the help of a male guest who speaks Spanish, followed by a curly haired lady, I was able to conduct this interview after the National Costume presentation.
1. Q: What makes you happy? A: That Iím here in the Philippines and representing my country Colombia.
2. Q: Whatís the one decision youíve made that you are most proud of? A: To participate in Miss Earth.
3. Q: If you were given a chance to live elsewhere in the world, where would that be and why? A: Iíd love to be in Manila because the people here are friendly and warm.
4. Q: What would you do if someone tells you that he/she found a nude picture of you in the Internet? A: That will never happen because I will never allow any nude photos of myself to be taken.
5. Q: What do you think are the three most important virtues a woman must have? A: Intelligence, beauty and harmony.
6. Q: If you were chosen Miss Earth, what activities and/or causes would you intend to focus on during your reign? A: To make people conscious about the planet so we can maintain it for our children and grandchildren.